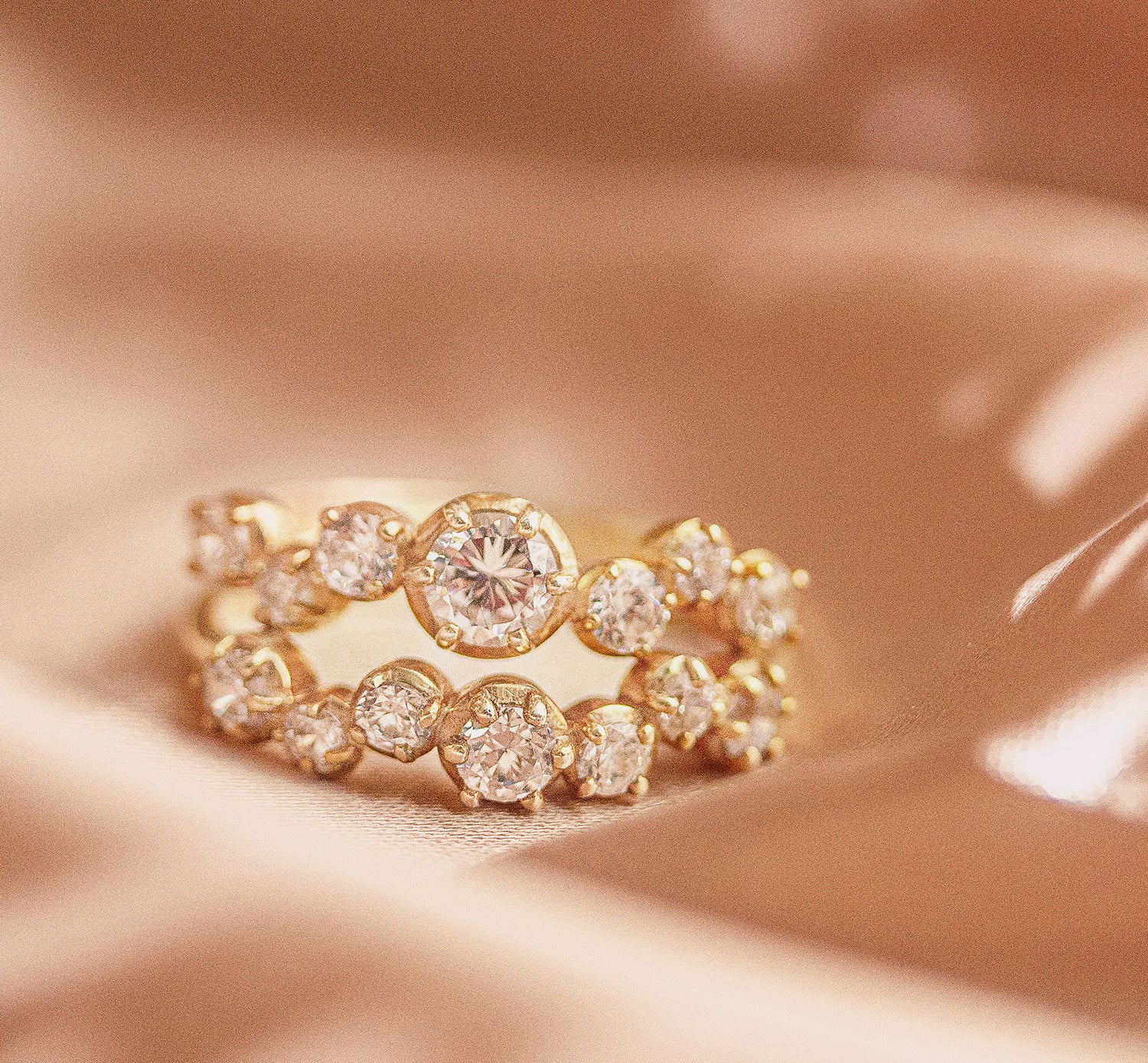 OUR STORY
We have been creating a wonderful world of everyday & fine jewellery since 1990 and have become known for our easy-to-wear pieces that become treasured favourites. Over the years our handcrafted jewellery has been featured on the pages of high-profile fashion magazines, red carpets, television and cinema screens.
We are proud that we have always been working exclusively in recycled metals, our jewellery is inspired by many sources including our travels and organic forms. Each piece captures the riches of adventure and is brought to life in our London studio by our team of skilled jewellers.
Beloved by the style conscious shopper, our silver & yellow gold vermeil collections combine innovative style with unequalled quality and feature on every woman's 'wish list'. For those with sheer indulgence in mind – a peek at our luxurious precious collections will not disappoint!
We are passionate about our jewellery designs and hope you take as much pleasure from our collections as we do…

CRAFTMANSHIP
Our London studio is the creative hub where our jewellery collections are formed, from concept to completion. Each piece of jewellery is lovingly handcrafted by our team of expert jewellers who are renowned in the jewellery industry for their trusted quality, expert knowledge and outstanding service.
Although individual to their own story, each range reflects the insatiable curiosity and passion for design that makes a Dower & Hall piece truly unique. Combining tradition with the contemporary, the outcome is an innovative style with unequalled quality.
Every design is studied in the finest detail with attention focused on the elements that make each collection distinctly recognisable as Dower & Hall. Our signature dotty and hammered finishes transform even the simplest of shapes with a beautiful texture that catches the light.
As a company that designs and produces all of it's own jewellery, we are always looking at ways we can become more and more sustainable to serve a better deal for our planet. We work exclusively with recycled metals, are committed to the ethical sourcing of all our gemstones and only work with diamond suppliers that adhere to the Kimberley Process.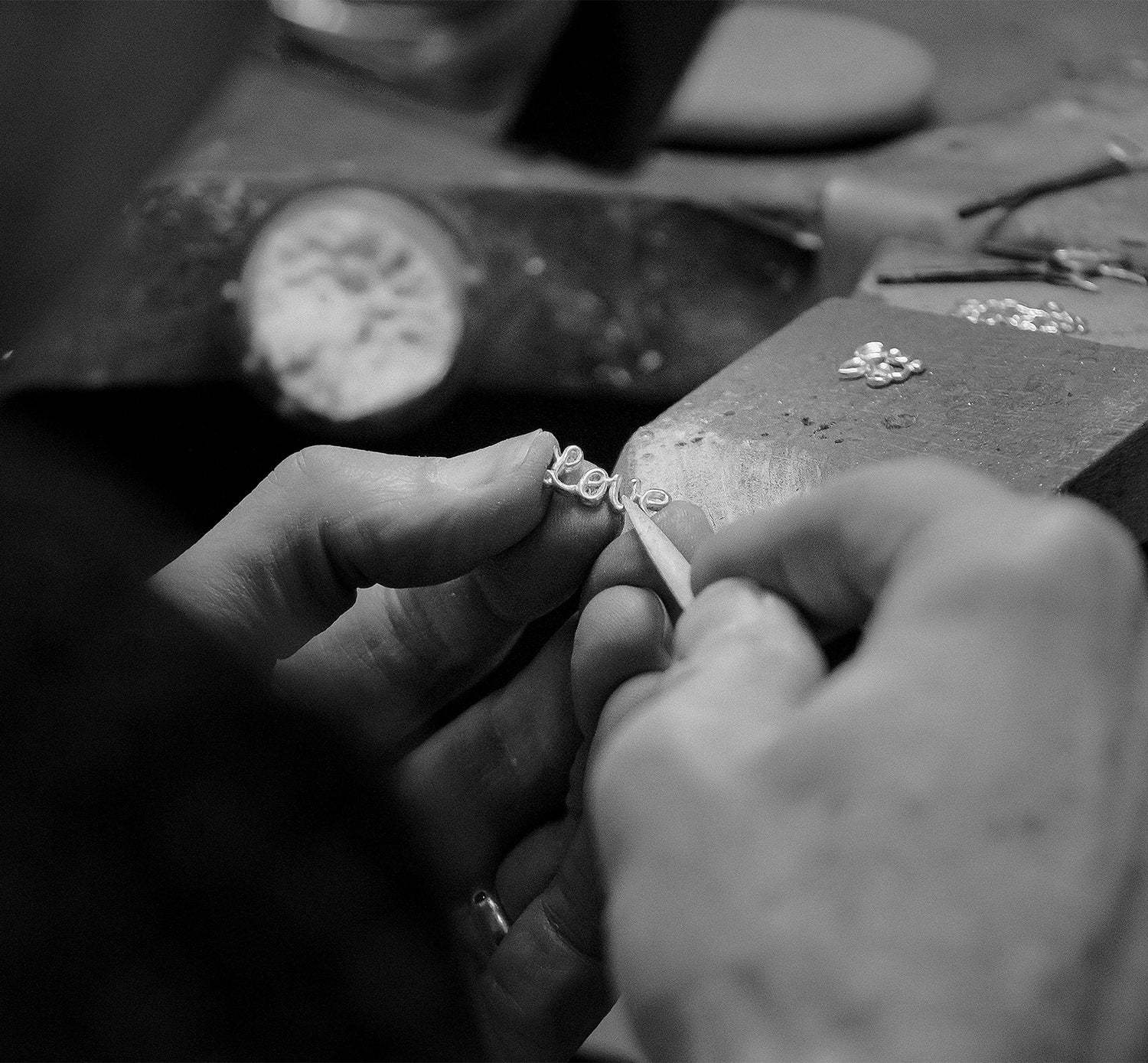 SUSTAINABILITY
Our pieces are designed to be sustainable, wearable, timeless classics. We are proud to have customers wearing designs today that we made for them 30 years ago.

Using heritage, craft techniques alongside new technology, we have always used recycled silver and gold metal for our jewellery. This recycling saves on waste, is better for the environment, reduces water usage and cuts down on CO2 emissions.

Our gemstones and diamonds are ethically sourced, whilst pearls themselves insist on a clean, pollution-free environment to live and grow their beautiful lustre.
ECO-PACKAGING
To make your purchase even more special, you can choose to have your jewellery packaged in one of our branded reusable soft-touch travel pouches or a ribboned gift box. 
Our jewellery is shipped in recyclable branded outer boxes and all of our stationary is made from recycled paper.